Residence
Apartments
Sport&Bike centre
Relax
Spaces for children
Photo Gallery
How to find us
Lake Garda & excursions
Typical products
Price list & Stay Conditions
Info & Bookings
News, EVENTS & Last minute
Guest Book
Friends web site
---
Add bookmark
---
Residence Villa Rosa
P.O.Box 56
Via della Pace, 7
I-37016 GARDA (Verona)
Lake Garda - ITALY

Tel 0039 045 72.55.341
Tel 0039 045 62.70.200
Fax 0039 045 62.70.084

---
www.residencevillarosa.com
info

residencevillarosa.com
---
privacy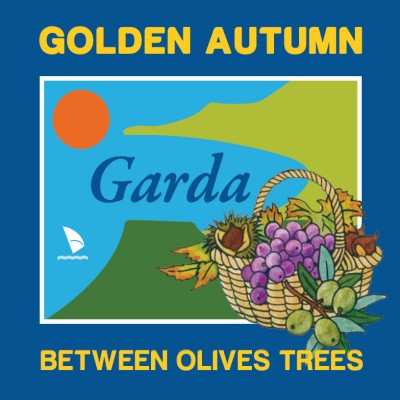 News, EVENTS & Lastminute
Free shuttle service
For all our Guests who do not have the use of a car there is a FREE shuttle service to the town of Garda and also to the clotest shopping centre and supermarket.

IMPORTANT !!!
OUR PRICES ARE WEEKLY AND PER APARTMENT AND INCLUDED : Welcome-drink, taxes, electricity, water, gas, bed sheets, wall-safe, cleaning upon leaving, Parking-place in the Residence and in Garda, deck chairs and beach umbrellas, FREE Shuttle service to the town of Garda and to the nearby supermarket reserved for our guests without a car, and Free entrance in a conventioned Fitness-Centre. Children 0-3 years are FREE

OPERA SEASON ARENA DI VERONA
ARENA DI VERONA - June - August
50 Opera evenings in the magic atmosphere of the Arena. Info : www.arena.it
www.arena.it

EXCURSIONS AND GUIDED VISITS
LAKE GARDA and MONTE BALDO
CTG : the partecipation to tje guided visits is completely free (exept for the payment of entrance fees to museum or monuments). Info : www.elvissinel.it

www.elvissinel.it

MAIN EVENTS in GARDA and Gardalake :


PALIO DELLE BISSE
LAKE GARDA - Summer
Traditional summer race between "bisse", Venetian-style boats which compete for the Bandiera del Lago.

http://www.legabissedelgarda.org/

UVA E DINTORNI
SABBIONARA di AVIO - from 31.08.2007 to 02.09.2007
September, time for vintage. Intense period of work but also of party, game and memories. In Avio, land of perfect wine, the courtyards and the medieval buildings are animated with shows and the narrow streets are populated by artists and jugglers.

http://www.aptrovereto.it/

VINITALY
VERONA
The largest wine show in the world

FESTA DELL'OLIO (OIL FESTIVAL)
TORRI del Benaco - April 2012


CARABINEER'S CHARGE
PASTRENGO - APRIL
160 Anniversary of the Carabineer's Charge. Historical recalling of the fight between the troops Sabaudo-Piemontesi vs the Austrian troops of Radetzky (30 April 1848).

http://www.prolocopastrengo.it

SAN FILIPPO
TORRI del Benaco - May
San Filipp is the town's patron of Torri del Benaco. In the old town center stands with typical local products and handicradts. Musical entertrainment and the typical "Se brusa la barca en onor de San Filippo", traditional fire of a little fishing boat on the lake.
http://www.comune.torridelbenaco.vr.it/Manifestazioni/default.asp

GARDA ASPARAGUS FESTIVAL
Cavaion Veronese - May


FESTA DEL VINO - WINE FESTIVAL
POLPENAZZE del GARDA : JUNE 2012


FESTA MEDIOEVALE - MEDIEVAL FESTIVAL
AFFI : JUNE
Arts and crafts, music and dancing in the streets of the town, with characters in medieval costume.
http://www.comune.affi.vr.it/

PALIO DELLE CHIARETTO BARDOLINO
BARDOLINO : MAY - JUNE
Folk festival with food and wine, live music and fireworks display.

http://www.winebardolino.it

LOVE-KNOT FESTIVAL
BORGHETTO sul Mincio - Ponte Visconteo - June
Organised by the Valeggio Caterer's Association the "Love-Knot Festival", over 4000 visitors come from all over the world to this event staged on the river Mincio.Partecipants sit at a kilometer-long table set up on the historic Visconti Bridge in Borghetto, and enjoy a local pasta dish served in a fascinating atmosphere with fitting music. followed by fireworks lighting up the night sky.
http://www.veronaland.it/valeggio-tourist-search/index.php

INTERNATIONAL TRIATHLON
BARDOLINO : JUNE
The "Città di Bardolino" international Triathlon returns also this year. This Olimpic sport consist of a 1500 metre swim in Lake Garda, a 40 km bicycle and a 10 km run.
http://www.triathlonbardolino.it

PALIO del CHIARETTO - MONIGA
MONIGA del Garda - June
Enogastronomic event of the Lake Garda Rosè Wine, Chiaretto, and the Garda oil.
http://www.paliodelchiaretto.it/

REGATA DELLE BISSE
GARDA
GARDA - Lungolago Regina Adelaide. Regatta of the "Bisse" - antique rowing.

FESTA DELLA QUARTA D'AGOSTO
COSTERMANO : AUGUST
Traditional ancient festival with a bell-ring contest, sports, cultural events, music and dancing. Local specilities, including "l'anara col pien" (stuffed duck) and "la porchetta". Tennis tournament at the Costermano sports centre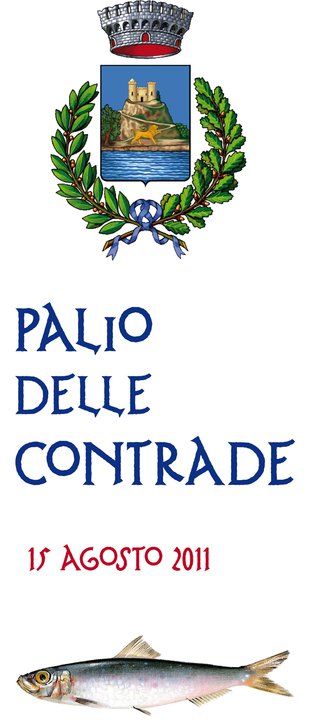 PALIO DELLE CONTRADE
GARDA - 15 AUGUST
Rowing competition between the quarters of Garda, market of ancient arts and crafts and fireworks display.

INTERNATIONAL LAKE GARDA MARATHON
September
Lake Garda is a unique setting where the breathtaking view of the lake and mountains touches your soul. The lush natural landscape is an open invitation to enjoy a vacation full of activity and relaxation, where you can pamper yourself, recharge your batteries, get a healthy workout, and enjoy all sorts of sports in the great outdoors.
Lake Garda - an extraordinary combination of history, culture, tradition, and hospitality - looks forward to welcoming the athletes who plan to participate in the International Lake Garda Marathon and also their family members, friends, and trainers, to show them a sample of the extraordinary things it has to offer. The strikingly beautiful route, almost entirely along the Lake Garda lakefront, will give athletes a chance to compete in a first class sports event and have a taste of top-quality hospitality.
http://www.lakegardamarathon.com

CENTENARIAN HUNTING EXIBITION
CISANO di Bardolino - September
Singing birds competition with typical gastronomical stands, musical entertrainments, funpark for kids and fireworks show.
http://www.sagradeiosei.com/

MAGNALONGA
COSTERMANO
A Wine-gastronimic walk along the paths of Costermano to discover the products of the home cooking. Entries limit 1.500 people. Start in groups of 100 people every 10 Minutes from 9,00 am to 12.00 am from Albarè di Costermano
http://www.magnalonga.info

TOCATI
VERONA : September
International Festival of street juggling : Italian and European traditional street culture in the square and streets of the historical centre of Verona.
http://www.tocati.it/

GOLDEN AUTUMN - GRAPE CURE
GARDA : SEPTEMBER - OCTOBER
Various art Events, Hikes, Guided visits, Exibitions, wine and cooking courses. Exibitions-typical products market.

GOLDEN AUTUMN between olives trees in GARDA
september and october
GOLDEN AUTUMN between olives trees in GARDA - september and october : we invites you to spend a pleasant holiday on the lake with possibilty of some fascinating free tours (Verona, Valpolicella, Borghetto di Valeggio, minicrociera sul Garda e Santuario della Madonna della Corona)
http://www.hotelsgarda.com/italiano/index.cfm?p=5#9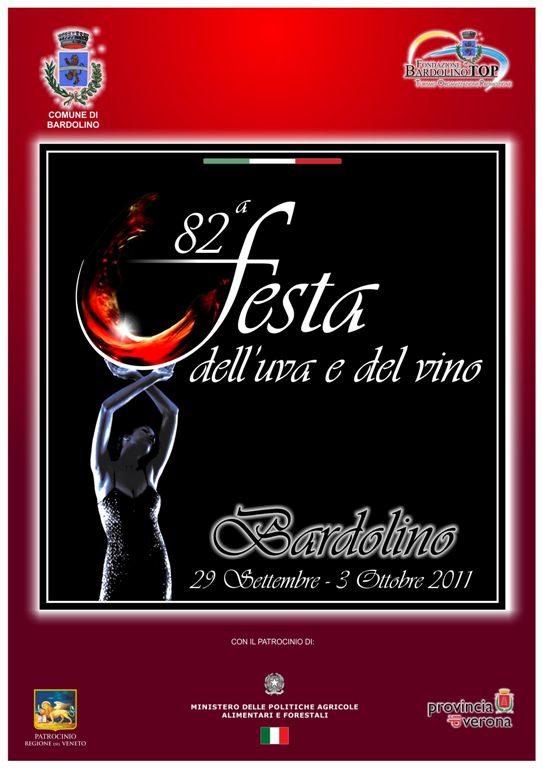 FESTA DELL'UVA E DEL VINO BARDOLINO CLASSICO DOC
BARDOLINO : SEPTEMBER to OCTOBER
Bardolino doc Wine Folk festival with food and wine, live music and fireworks display.

http://www.winebardolino.it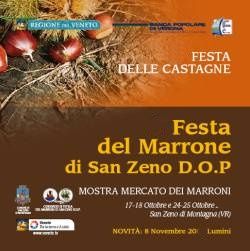 FESTA DELLE CASTAGNE e DEL MARRONE
San Zeno di Montagna : Ottobre - Novembre
A San Zeno di Montagna - FESTA DELLE CASTAGNE e DEL MARRONE


CIOTTOLANDO CON GUSTO
MALCESINE : October
Various art Events, Exibitions-typical products market and Wine
www.cottolando.com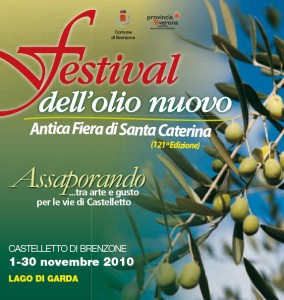 FESTIVAL dell'OLIO NUOVO - New Oil Festival
CASTELLETTO di BRENZONE : 01 November - 30 November
Brenzone is preparing to host the New Oil Festival, a show dedicated to the extra-virgin olive oil from the Garda region which coincide with the Ancient Show of Santa Caterina.

This appointment with historic origins has always been of great importance to the farming world. The Santa Caterina show has been held for the last 120 years and at one time signaled the return of the cattle from the pastures of Monte Baldo. For the whole month of November, local restaurants will present various tasty menus where the new extra virgin olive oil is the chief protagonist.

Along the streets of Castelletto, a characteristic small village, an "Assaporando" (tasting) has been prepared for visitors who meander down this particular gastronomic way and discover the local specialities combined with an excellent extra virgin olive oil produced by local farms.

The production of extra virgin olive oil in this Garda area has readily achieved the first class title Garda D.O.P.

The particularly mild climate helps to maintain the correct maturing of the grapes. Oil that is produced here has a very high prestigious characteristic and is internationally recognized.

www.brenzone.it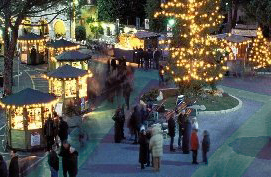 CHRISTMAS IN GARDA - NATALE TRA GLI ULIVI
GARDA : November - January
From novembre to gennaio si tiene a Garda il "NATALE tra gli ULIVI", per trascorrere le vacanze Natalizie o Capodanno in riva al Garda
La magica atmosfera natalizia torna assoluta protagonista a Garda, perla della costa orientale del nostro Lago, dove si accendono i riflettori sulla edizione 2011 del "Natale tra gli Olivi", l'importante rassegna internazionale, promossa dal Consorzio "Lago di Garda E", dalla Regione del Veneto e dal Comune e dalla Pro Loco di Garda. Una cinquantina di giorni ricchi di iniziative e di numerose proposte di intrattenimento. Garda ospiterà giornate dedicate all'enogastronomia tipica, gardesana, straniera ed extra-regionale. La città tedesca di Beilngries proporrà curiosità dal museo cittadino "Technikmuseum", materiale illustrativo sul Parco Naturale dell'Altmühltal e specialità tipiche della Baviera con musica folcloristica. Seguiranno i prodotti tirolesi di Innsbruck; frutta, formaggi e ortaggi della provincia veronese; salumi, dolci e piatti tipici di Carrara, Pavullo nel Frignano (Modena), Mantova e Ostiglia. Piazza Catullo e il Lungolago Regina Adelaide ospiteranno un caratteristico mercatino di Natale durante tutto il corso della manifestazione invitando ad una tranquilla passeggiata nel centro. Animazioni per bambini e folcloristiche, spettacoli di teatro e musica, mostre artistiche e il Grande Presepe del Borgo saranno alcuni degli ingredienti di questa festa natalizia in riva al lago. Anche il capodanno sarà celebrato con intrattenimenti per tutti, a partire da una grande cena insieme, un concerto di musica dal vivo e gli auguri tradizionali. Sei giorni più tardi, il falò della Befana, tradizionalmente noto come "Bruiel", concluderà i festeggiamenti natalizi. Per l'occasione sarà possibile assaggiare i famosi dolcetti del lago, i Sanvigilini, accompagnati da caldo vin brulè
http://www.comunedigarda.it/nuovo/dettaglio-manifestazioni.asp?id=163


JAMES BOND 007 ARRIVES ON LAKE GARDA
LAKE GARDA - April 2008
Lake Garda was the set for the new 007 movie "Quantum of Solace" in April 2008. The route from the Gardesana road to Tremosine (the "gorge" that Wiston Churchill called the eight wonder of the world), the road from the Tremosine port to Limone, and a strech between Cape Tempesta and Malcesine was used for the chase scenes of James Bond's famous Aston Martin.