Residence
Apartments
Sport&Bike centre
-->Bike centre
-->Trekking
-->Golf
-->also Close by
Relax
Spaces for children
Photo Gallery
How to find us
Lake Garda & excursions
Typical products
Price list & Stay Conditions
Info & Bookings
News, EVENTS & Last minute
Guest Book
Friends web site
---
Add bookmark
---
Residence Villa Rosa
P.O.Box 56
Via della Pace, 7
I-37016 GARDA (Verona)
Lake Garda - ITALY

Tel 0039 045 72.55.341
Tel 0039 045 62.70.200
Fax 0039 045 62.70.084

---
www.residencevillarosa.com
info

residencevillarosa.com
---
privacy

Sport Centre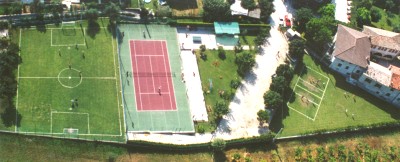 Residence Villa Rosa can be defined as paradise for those who are looking not only for a relaxing holiday, but also for a dynamic and sport orientated holiday. Infact for the complete and exclusive use of our clients there are:
Large swimming pool (24m x 13m) and Children's pool (8m x 4m)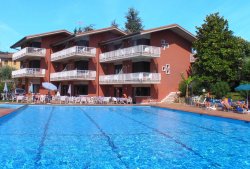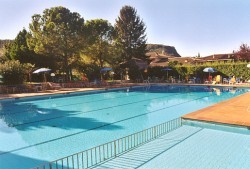 Football oval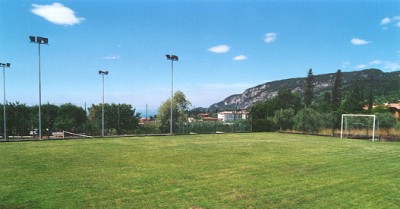 Tennis Court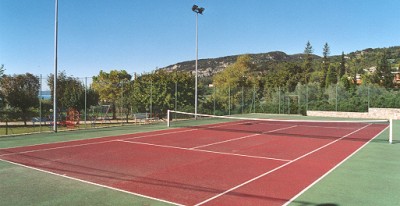 Volleyball and badminton on lawn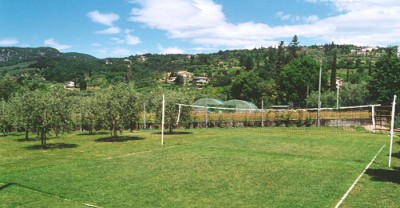 Bowls ground
Table tennis (ping-pong)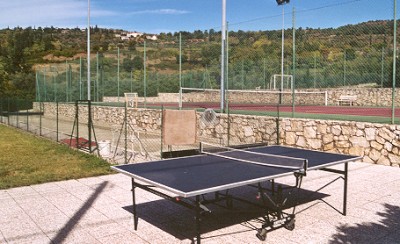 Fitness course with 15 exercises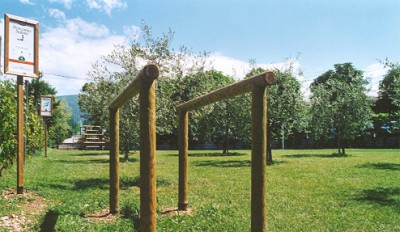 Darts
Free entrance in a conventioned Fitness-Centre
BIKE CENTRE
Residence Villa Rosa offers its clients a reserved BIKE CENTRE with: garage for bikes, SPECIALIZED mountain-bike hire, small workshop for minor repair, bike-wash area, information on itineraries and routes, bike magazines are available, agreements with Bicycle Shops, FREE ENTRANCE in a conventioned Fitness-Centre (MBSportGarda.it).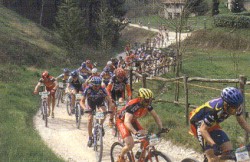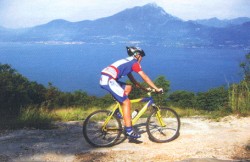 Garda is an indisputable paradise for bike lovers, in particular mountain bikes, thanks to the many roads, tracks, routes (of various lengths and difficulty) that show our welcomed guests angles for dreaming. Just stop to think that Residence Villa Rosa is only 300m from the well-known Valley of the Windmills, Health trail and track, which is only the beginning of a beautiful off-road bike ride.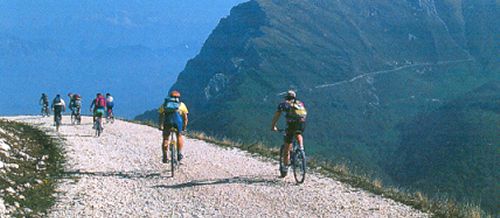 Even for lovers of road bikes, Lake Garda is a real paradise, which is witnessed by the fact that many professional teams use our roads for their training. We must also underline the 2004 edition of the on-road World Cycling Championships UCI, which were held in Bardolino, Garda and Verona.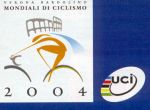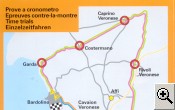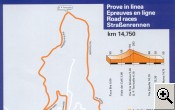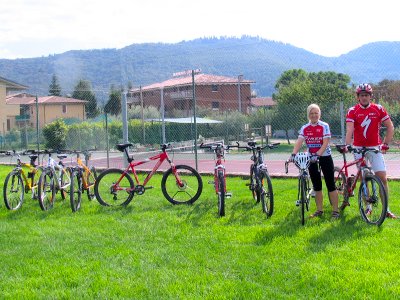 Il nostro Centro-Bike è stato pensato per voi ciclo-turisti, da due veri appassionati. Infatti i fratelli Paolo (Mountain bike) e Barbara (bici da strada) Bertamè (fotografati con alcune MTB SPECIALIZED del nostro centro) vi aspettano!!!

| | |
| --- | --- |
| our guests GUENTHER and FABIAN SINGER with the Gardatur guide LUCA BUSSOLA on Monte Baldo mountain, on background a 'Malga' and the Lake Garda. | our guest FABIAN SINGER while descent along the down slope from Monte Baldo mountain to Lake Garda (on background). |
TREKKING
Thanks to its position, Garda is paradise even for those who want to do Trekking. Infact, there are innumerable possibilities for walks, that vary from "Rocca di Garda" to "Monte Luppia", to the beautiful and romantic lake shore (which permits you to walk from Punta San Vigilio up to almost Peschiera del Garda, for about 30Km away from traffic) without forgetting "Val dei Mulini", which is nearby to Residence Villa Rosa.
GOLF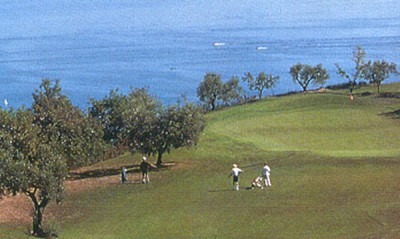 For golf lovers, there are seven golf clubs nearby Residence Villa Rosa:
Golf Cà degli Ulivi, in Marciaga (3 Km) [link];
Golf Club Villa Paradiso, in Peschiera del Garda (20 Km) [link];
Golf Club Verona, in Sommacampagna (22Km) [link];
Golf Club Villafranca, in Pozzomoretto, Verona (26Km) [link];
Golf Club Soiano al Lago, in Brescia (35 Km) ;
Arzaga Golf Club, in Carzago di Calvagese, in Brescia (40 Km) [link];
Golf Bogliaco, in Toscolano Maderno, in Brescia (7 Km by ferry) [link]
ALSO CLOSE BY
Horse riding school in Marciaga (3 Km);
Water sports (sailing, windsurf and others);
Canyoning and rafting;
and much more ...